During the Forum, which has been held on November 16, 2021, from 9.30 to 18.00, the socio-demographic scenario and the state of health of the population have been discussed also in light of the impacts of the pandemic, the reorganization of assistance on the territory and the opportunities of the PNRR for the digital transformation of healthcare. The issue of health governance has also been resumed to promote research and facilitate access to innovation and the need to increase the attractiveness and competitiveness of the Life Science sector.



In the final part of the event, Meridiano Sanità's proposals for the health of the future have been presented.
Documents


















Among the speakers of the event:



Filippo Anelli - President, FNOMCEO
Massimo Annichiarico - General Director of Health and Social and Health Integration, Lazio Region
Daniela Bianco - Partner and Head of Healthcare Area, The European House - Ambrosetti
Gian Carlo Blangiardo - President, Istat
Silvio Brusaferro - President, Higher Institute of Health
Stathis Chorianopoulos - Vice President Adriatic Cluster, bioMérieux
Americo Cicchetti - Full Professor of Health Organization, Catholic University; Director, ALTEMS
Alessio D'Amato - Councilor for Health and Social and Health Integration, Lazio Region

Valerio De Molli - Managing Partner & CEO, The European House - Ambrosetti
Massimiliano Fedriga - President, Conference of Regions and Autonomous Provinces; President, Friuli Venezia Giulia
Maristella Gelmini - Minister for regional affairs and autonomies
Soren Giese - President and CEO, Amgen Italia
Andrea Grignolio - Professor of Medical Humanities and Bioethics, San Raffaele Health University
Giuseppe Ippolito - Director General for Research and Innovation in Health, Ministry of Health
Paivi Kerkola - President and CEO, Pfizer Italia
Pier Luigi Lopalco - Professor of Hygiene, University of Salento
Nicoletta Luppi - President and CEO, MSD Italy
Andrea Mandelli - Vice President, Chamber of Deputies
Annalisa Mandorino - National Secretary, Cittadinanzattiva
Domenico Mantoan - General Manager, Agenas
Assuntela Messina - Undersecretary of the Ministry for technological innovation and digital transition
Letizia Moratti - Vice President and Councilor for Welfare, Lombardy Region
Kyriakoula Petropulacos - General Manager Personal Care, Health and Welfare, Emilia Romagna Region
Guido Rasi - Scientific Director, In-Training Health, Consulcesi Group; Full Professor of Microbiology, University of Rome Tor Vergata; former General Manager, EMA
Gianni Rezza - Director of Health Prevention, Ministry of Health
Walter Ricciardi - Full Professor of Hygiene, Catholic University; President, World Federation of Public Health Associations
Pierpaolo Sileri - State Secretary, Ministry of Health
Andrea Urbani - Director of Health Planning, Ministry of Health
Moderating the Forum: Andrea Pancani, Deputy Director of TG LA7.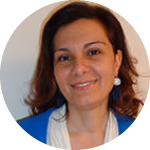 daniela.bianco@ambrosetti.eu