The results will be presented in Rome, on June 14, 2023.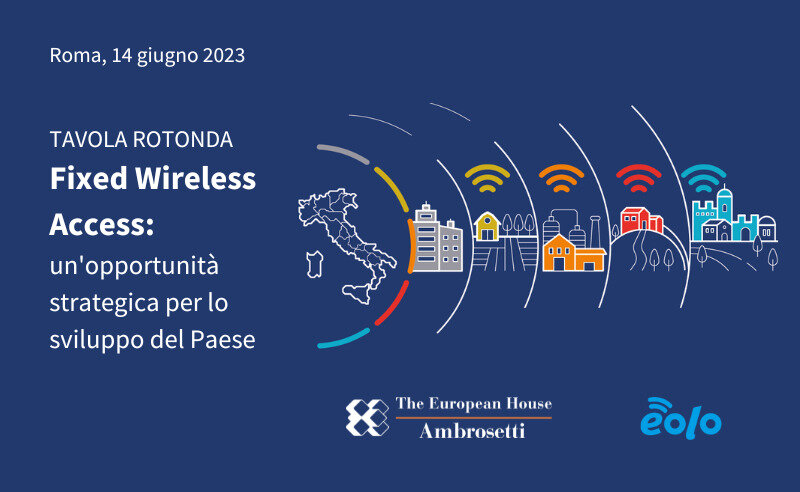 Mission
The initiative, in collaboration with Eolo, analyzes and comments on the state of the art of connectivity in Italy within the European context, in order to identify the structural needs, the obstacles to be removed and the benefits of 1 Gbps connectivity for the country.
Next steps

The first edition of this project was inaugurated in early 2023 to analyze and understand the current and potential role and impacts of Fixed Wireless Access technology, with respect to the goal of ensuring the right of a universal access to the Ultra Broadband.
The work will be carried out by an Advisory Board composed of representatives of the top management of Eolo and experts of The European House - Ambrosetti. During the meetings, we will share information and experience on the contribution of connectivity to the economic and social development of Italian territories and economic sectors, the principle of technological neutrality and the role of the public operator, with the aim of supporting the positioning of FWA technology for the digitalisation of Italy.

The results of the analysis will be summarized in a Strategic Study, which will be presented in Rome, on June 14, 2023. The Round Table will bring together a selected group of entrepreneurs and top executives of the main telecommunications companies that are operating in Italy, representatives of public institutions, trade associations, academicians and industry experts, who will have a dialogue on the topic and comment on the strategies for attracting and accelerating investments at the national level that will be proposed by the Advisory Board.