On June 8-9, 2022, the city of Alcalá de Henares (Madrid) hosted the 3rd International Forum of the Spanish economic newspaper Expansión (Gruppo Unidad Editorial, owned by Gruppo RCS), which was organised with the support of The European House - Ambrosetti.
This year's topic was "A changing world. The new frontiers of growth and development". In a day and a half, there were speeches by 4 Ministers of the Spanish Government and 49 speakers from 13 countries, with an audience of more than 200 on-site participants and many more who attended remotely. Among the discussed topics, there were sessions about geopolitics, finance (from fintech to sustainability), energy transition, smart cities, and the connection between football and economy.
King Felipe VI of Spain intervened during the gala dinner, with a speech that commented on the complex scenario we are living in, exacerbated by the Russia-Ukraine war and its impacts in Europe and across the world.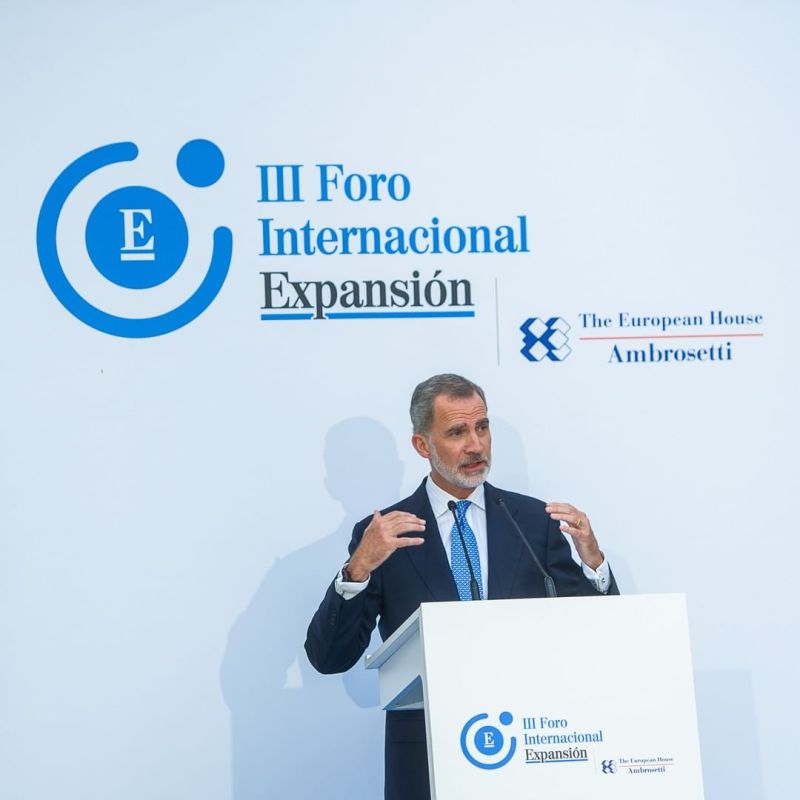 For further information