24 March 2021
Responsabile
Valerio De Molli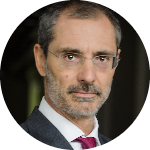 Distributor brand products activate a production chain of 1,500 small and medium-sized companies, mostly Italian, with 235,000 direct and indirect employees.
In 2020, purchases of MDD increased by 9.3% compared to the previous year, for a value of 11 billion and 800 million euros. A growth that is worth 78% of the growth of the food industry in the domestic market and accounts for 8% of the total turnover of the industry.

In 2020, the private label made it possible to save over 2 billion euros for Italian families, equal to a saving of 100 euros for each family. But that's not all: the private label activates a chain of 1,500 companies, of which about 85% are small and medium-sized enterprises and 92% are Italian; supports a network of 235,000 direct and indirect employees along the entire supply chain; allows the entry of many Italian SMEs into the mass market; contributes to the protection of Made in Italy and to the defense of the quality and variety of the Italian food and wine tradition.
These are some of the data presented by The European House - Ambrosetti, as part of MarcabyBolognaFiere, during the conference "From emergency to sustainable relaunch: the contribution of the private label", organized by ADM - Associazione Distribuzione Moderna and BolognaFiere.