27 May 2021
Responsible
Corrado Panzeri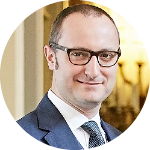 The Technology Forum reaches its tenth edition and, to celebrate this milestone, it decides to become Carbon Neutral.
100% of greenhouse gas emissions released into the environment during the airing of all the events of the week have been "eliminated" thanks to the support of sustainability projects certified according to the primary international standard (Verified Carbon Standard), which make it possible to offset the portion of emissions that could not be avoided.
In addition to certified carbon credits, The European House - Ambrosetti has decided to have a concrete impact also on the territory, supporting a series of reforestation and urban forestation projects in Italy, in this way not only has the Carbon Neutral event been made , but it will also generate a positive impact on the environment and the community; the "Forest of the Technology Forum" will then be planted, which in its life cycle will capture 37,233 kg of CO2 - like 745 round trips from Milan to Naples by car. Participants in the events of Technology Forum Week have received digital cards, and those of tomorrow's Forum will receive one that can be planted, with a unique code to give everyone the opportunity to contribute to choosing where to plant the trees of the Technology Forum Forest.

This project was carried out with the collaboration of Up2You, a Greentech startup that helps people and companies to reduce their impact on the Planet through environmental protection projects.