23 February 2022
Responsabile
Flavio Sciuccati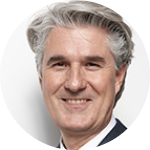 Milan Fashion Week is the crowning moment for Made in Italy brands, and is part of a busy calendar of global events held in phygital or fully-digital format. While public attention is captured by the runways created for the occasion by creative directors, an immense and complex industrial machine is at work to ensure that everything proceeds without a hitch.
This "machine" is put into motion by hundreds of thousands of people (and this just in Italy) in innumerable productive phases and manufacturing processes who handle a variety of state-of-the-art materials and technologies to bring together high-level skills that are a mix of art and craftsmanship. Their work — invisible to those on the outside — allows hundreds of brands (thousands, if the entire world is taken into account) to take the stage with their collections and product presentations at the right time and offering the best of their creative output to those in the sector and the market as a whole.
Such a complex and sophisticated process necessarily involves obstacles and difficulties in a range of forms and types that existed well before the onset of the pandemic. In essence, there are ten problematic aspects that all fashion companies are currently having to face.
The growth of "Retailing"
Omnichanneling, digital resources and Direct-to-Consumer models
Creative collaboration
Pressure on costs and mark-up
Vertical strategies of major groups
Greater aggregation
Re-shoring e Near-shoring
Sustainability, Social Responsibility and ESG issues
New digital skills
1. "Chameleon-like" Brand Strategy (especially for major brands)
It requires continuous innovation and adaptability in all industrial sectors and all product categories (products, materials, processes, technologies, etc.). In recent years, every single major brand has had to renew itself, often completely changing its skin, on all three strategic fronts of its product line, communication and consumer engagement and distribution.
2. The growth of "Retailing"
The gradual shift from wholesale to retail distribution inexorably induces the industry and its supply chains to provide "demand driven" and "event driven" services, and are no longer guided solely or primarily by a seasonal time frame or "supply" cycles. The retail channel, by its very nature, must be continuously "stimulated" in a dynamic way with ideas, new proposals and events, while always putting the Consumer at the center (something obvious for most).
3. Omnichanneling, digital resources and Direct-to-Consumer models
By now, there is no company in the sector that does not have between 4-5 different physical and online channels (DOS, multi-brand, franchising, business partner, travel, outlet, e-commerce, etc.). As a result, the supply chains (both for product development and production and logistics) are all under significant pressure as they are required to guarantee speed, flexibility, and versatility (all related, clearly, to the level of complexity/variety of the products and processes the company has decided to oversee and manage).
4. Creative collaboration
In recent years, the entire fashion world has been involved in collaborative creative projects and processes (both structured projects and single initiatives) and the best and most diligent will increasingly be doing so: studies have shown that the "creative cycle" of success is of limited duration in terms of following and attention and, therefore, must be continuously re-offered and renewed. It is clear that existing supply chains — which by their nature are structured to be stable and attain economies of scale — are challenged by these projects and are literally forced to reinvent themselves; on a smaller scale, often with new types of products and very fast "time to market" schedules.
5. Pressure on costs and mark-up
As always, the "upstream" part of the sector (the industry and its numerous production supply chains) and the "downstream" part (brands and their distribution) are involved in intense discussion due to the pressure on material and product costs which, on average, do not have more than a 15-20% impact on the final price to the consumer (and at least 40-50% of this impact is due to the actual cost of skilled labor). This aspect is well-known in the "value chain", but it is right to ask in which direction the (economic) balance will lean in the coming years, in order to make all the investment required in material technology, product sustainability and supply chain traceability, as well as the costs of energy and energy transition. Upstream companies may not be able to absorb these additional costs within their margins.
6. Vertical strategies of major groups
In the wake of a number of the challenges indicated above, but often also due to their own clear-headed industrial strategies (e.g., Hermes, Chanel, Gucci and other Kering brands, Louis Vuitton and other LVMH brands, Ermenegildo Zegna, and others), essentially all major groups in the sector are moving ahead with decisions towards greater industrial verticalization and "insourcing" (or "Make"-type choices) by acquiring and investing in excellences in all categories of the manufacturing sector — ready-to-wear, accessories, and jewelry — especially in Italy and, specifically, in the numerous industrial districts found in the country.
7. Greater aggregation
The inevitable response (reaction) to the above point, but also the most correct strategic perspective of enlightened entrepreneurs in the manufacturing sector has been to launch, in recent years, "aggregation" projects: the search for complementarity in their product line system, greater size and, therefore, greater synergy and economies, that also require simplified, efficient and transparent governance systems. Within this context, it should also be remembered that two other dynamics are fostering this trend: the change underway within Italy's family-based entrepreneurial system, which is steadily changing and re-balancing its financial choices and asset allocation, as well as the increasingly significant presence of private equity funds in this field. What is still lacking in Italy is an entity capable of managing these trends, such as Li & Fung.
8. Re-shoring and Near-shoring
The pandemic has brought to light the outdatedness of some delocalization choices towards the East and South of the globe. Supply chains and logistics networks based in the periphery, closer to markets and highly integrated with local suppliers are emerging. The reasons? The gradual increase in costs, including in the so-called "low cost" countries (including part of China and Eastern Europe), the recent interruptions and delays in supply chains in all sectors and, in the near future, also the claims for a greater transparency, sustainability and social responsibility (the next challenge in this list).
9. Sustainability, Social Responsibility and ESG issues
A sector such as fashion (apparel and accessories first and foremost), which overall, on a global level, consumes more energy than the entire transport sector, dissipates around 20% of total water resources and is responsible for nearly 10% of global CO2 emissions, must necessarily make a definitive and urgent change. However, the most difficult and not at all obvious aspect involves the entire industry and all supply chains (domestic and global) in the sector and not only the major brands downstream that are more in direct contact with increasingly-aware consumers. The duty to leave to the next generations a world that is both environmentally and socially livable, means that all companies (both large and small, upstream and downstream) are faced with the now undeferrable necessity to shift to an development model that is sustainable, circular, transparent and responsible.
10. New digital skills
Digital transformation is an across-the-board challenge that pertains to all the points mentioned above and involves the entire Fashion & Luxury business sector. However, it should be noted that while, on one hand, the more creative and commercial areas of the sector have seen significant growth in digital roles and talent in recent years, the same cannot be said of the industrial areas where there is a deficit of talent and generational turnover. And yet, the industry in this sector will have increasing need for individuals who are highly-competent in all the matters related to 3D, digital tools and Web 3.0, or are capable of using artificial intelligence tools for forecasting and resource planning, or are experts in process digitalization and "blockchain" solutions, and much more. It is clear, however, that this aspect also requires concerted effort regarding the attractiveness of this sector in Italy compared with other high-tech sectors that are considered more challenging, and this is fundamental to attracting an increasing number of new talents to the fashion industry and making it even more competitive on the global scene.
Back to the top