22 March 2021
Responsabile
Corrado Panzeri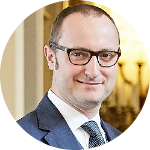 The European House – Ambrosetti has become an official partner of Microsoft in the project for innovative startups, the goal of which is to aid these enterprises in the process of business development and market growth.

Microsoft for Startups is an ambitious scaling program for SaaS (Software as a Service) and B2B startups, to which the startups selected by our network will now have access.
In recent years, it has become increasingly important for businesses to be able to implement products and services offered using state-of-the-art technologies. In fact, to compete on the global market, there must be a guarantee that corporate processes are integrated into an efficient technological ecosystem capable of increasing the innovative potential. The European House – Ambrosetti's InnoTech Hub is actively at-work to become the point-of-reference for Italy's innovation and technology ecosystem through the efforts of the network of its players and thanks to its on-going program of research, study and communications involving cutting-edge issues for corporate competitive strategies. This is why we believe the Microsoft for Startups project is a major opportunity for the startups already in our ecosystem and those that will become part of it in the coming months.
The program is free-of-charge and its goal is to provide corporate technology and business support by offering all the premium functions of the Microsoft ecosystem and the know-how of its Group. Thanks to the program and network offered, startups will have access to the technologies required to unlock their potential worth. In the last year alone, participating startups received over $1 billion in sales opportunities.
Microsoft for Startups offers an entry program during which the startups selected have access to technical support services and processes to accelerate their business and sales. Specifically, among the major benefits of the project, Microsoft makes available the full potential of its Azure cloud computing platform, unlimited 24/7 technical support, managers and mentors to aid in the acceleration process and resources for Go-to-Market strategies.
Therefore, for these startups, this partnership represents a tremendous opportunity for growth and support in becoming leaders in their sectors, and it is also a major step in the process of establishing the InnoTech Hub as 360° point-of-reference in the panorama of Italian innovation.