05 June 2021
Responsabile
Valerio De Molli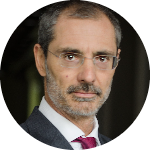 The agri-food sector was confirmed also in 2020, despite the crisis situation triggered by the COVID-19 health emergency, a fundamental asset for the competitiveness of the country system: 208 billion euros of turnover achieved by agri-food companies, over 1.4 millions of employees involved in 1.2 million companies.
Overall, the sector generated in the last year 214.1 billion euros of consumption by Italian households, down by 10.8% compared to 2019 due to the severe restrictions on commercial activities that have affected consumption outside home, interrupting the growth trend of recent years.

The Food & Beverage sector will have to face numerous challenges to ensure the relaunch of the competitiveness of the supply chain, especially at an international level. The COVID-19 emergency has certainly increased the pressure to which the sector is subjected, but at the same time it has opened a historic opportunity for the country represented by the European and national funds dedicated to the restart. In particular, the National Recovery and Resilience Plan (PNRR) provides for € 5.5 billion dedicated to Sustainable Agriculture and the Circular Economy.