The European House - Ambrosetti established a high level multi-stakeholder community in 2019 to deal with the management of the world's water resources as a driver of competitiveness and industrial development, with the goal of elaborating proposals for the government and national economy.
Visit the dedicated digital event website of March 23, 2021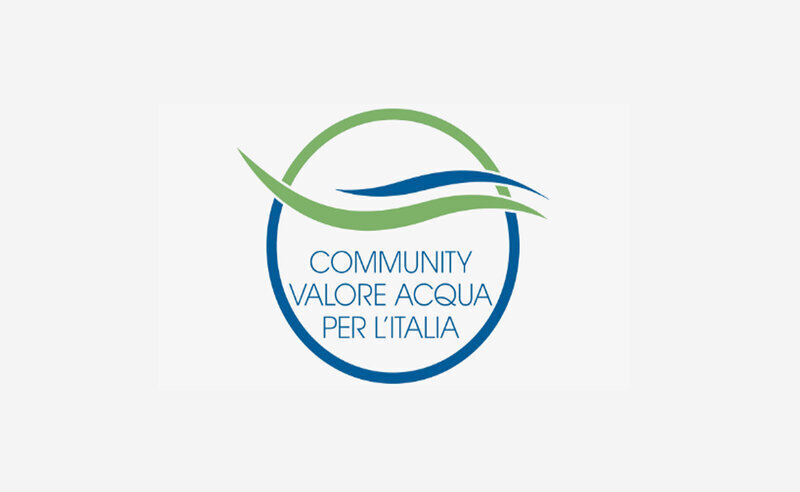 The goal of the Value of Water for Italy Community


to involve the different players of the extended water supply chain (network managers, service providers, representatives of the world of agriculture, industrial players, technology providers, representatives of the world of agriculture, technology providers, software developers, etc.) and the reference institutions, with a view to establishing a constructive, permanent dialog.
The Value of Water for Italy Community's mission is to become the Think Tank of reference for the development of scenarios, strategies, best practices and policies for the Italian water supply chain and the optimization of its development at the national, regional and municipal level so that the country can become a benchmark of reference in Europe and worldwide.
Water is already a scarce and increasingly strategic resource today. The Organization for Economic Cooperation and Development (OECD) has estimated that by 2050, 40% of the world's population will be exposed to the risk of water stress.
By 2030, the lack of water in a number of arid and semi-arid parts of the world will cause the forced emigration of between 24 and 500 million people. Even in Europe, in a scenario of global warming of +2°C, the number of people affected by the scarcity of water could go from the current level of 85 million up to as many as 295 million (or 40% of Europe's population), mainly in the Mediterranean countries, beginning with Italy.
We are facing the risk of potential conflict between environmental protection and the assurance of an adequate supply of water. Protection of the water resources, the struggle against desertification and soil deterioration, all contrast with the need to guarantee universal access to safe drinking water and well-functioning hygiene-sanitation facilities. We must improve the efficiency of the water supply to manage the increasing demand, also affected by demographic growth.
The availability of a fully efficient water supply system is essential for a country and its economy to function and be competitive. 10 of the 17 Sustainable Development Goals (SDGs) introduced by the United Nations in September 2015 are affected by efficient management of water resources.
In this scenario, optimization of the water resource is a common goal for all the stakeholders in the extended water supply chain: the managers and operators of the civil and industrial sectors, the representatives of the world of agriculture, the providers of technology, software developers local and national institutions.
On the basis of these considerations, The European House - Ambrosetti has launched the first edition of the Value of Water for Italy Community.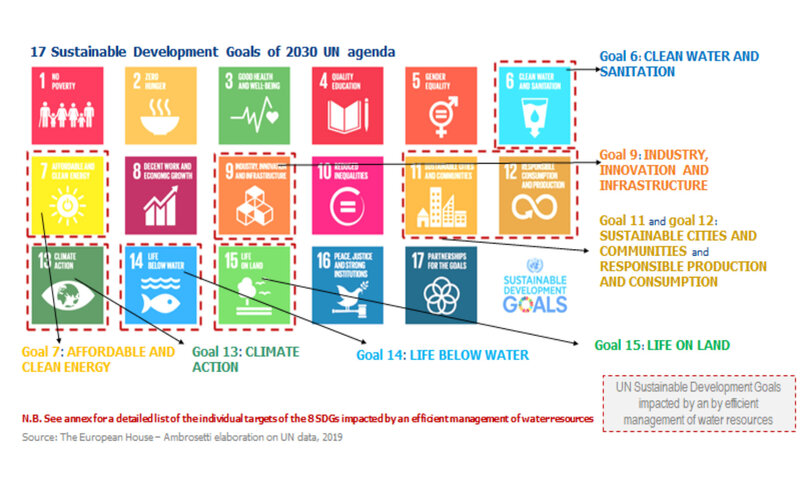 2020 Documents