In 2019, The European House – Ambrosetti established the Value of Water Community with the goal of involving the different players of the extended water supply chain (network managers, service providers, representatives of the world of agriculture, industrial players, technology providers, software developers, etc.) and the relevant Italian and European institutions, with a view to establishing a constructive, permanent dialogue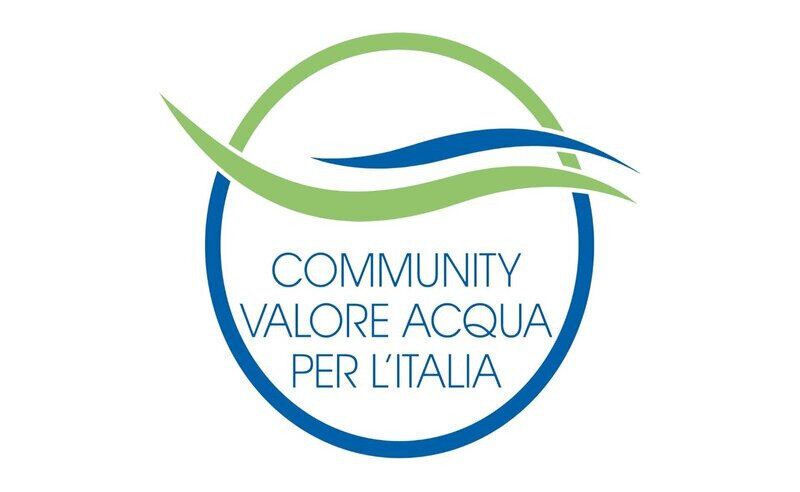 Our Mission
"To be the Think Tank of reference for the development of scenarios, strategies, best practices and policies for the extended water supply chain in Italy and the optimization of its development at the national, regional and municipal level so that the country can become a benchmark of reference in Europe and worldwide"
Today, more than ever, an efficient and sustainable water supply chain is indispensable for the future of all areas and is becoming increasingly important on a systemic level. It is fundamental, therefore, to have a vision and strategy capable of bringing together the contributions of all players in the extended water supply chain. Managing climate change and elaborating adaptation strategies is strongly related to water resource management.


4th Edition
The Community's 2022/2023 edition ended with a Forum on the World Water Day (March 23, 2022).
During the final event, we presented the Community's 2023 White Paper ("Value of Water for Italy") and Fondazione Utilitatis' 2023 Blue Book, as part of our scientific partnership with Utilitalia - the Federation that brings together the companies operating in the public services of water, environment, electricity and gas - in order to further strengthen the development of content and ensure maximum visibility to our traditional moment of dialogue and exchange between industry, Institutions and civil society on World Water Day.
The availability of a fully efficient water supply system is essential for a country and its economy to function and be competitive. 10 of the 17 Sustainable Development Goals (SDGs) introduced by the United Nations in September 2015 are affected by efficient management of water resources.
In this scenario, optimization of the water resource is a common goal for all the stakeholders in the extended water supply chain: the managers and operators of the civil and industrial sectors, the representatives of the world of agriculture, the providers of technology, software developers local and national institutions.
On the basis of these considerations, The European House - Ambrosetti has launched the first edition of the Value of Water for Italy Community.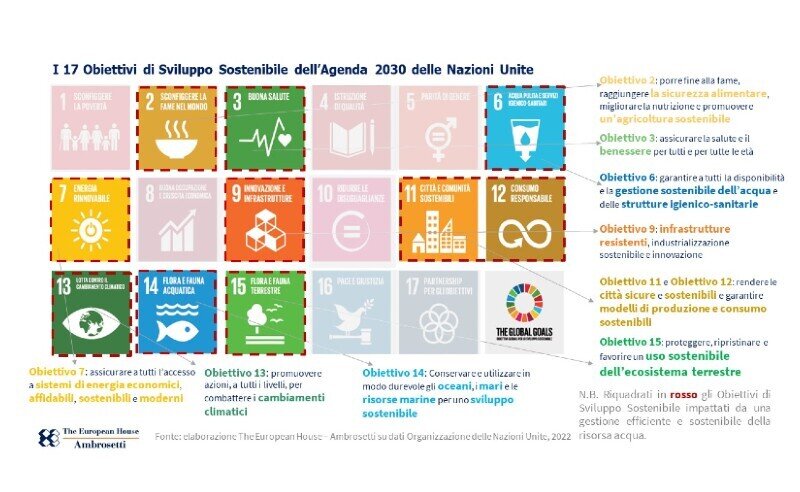 Scientific Partners
Within the 2022/2023 edition, The European House - Ambrosetti will collaborate with Fondazione Utilitatis for a scientific partnership related to the Integrated Water Service.
Moreover, the Value of Water Community will contribute as a partner to the 2023 Blue Book, which will be presented to the public alongside the White Book "Value of Water for Italy".
Both documents will be made available during the Community's Forum, on this year's World Water Day (March 22, 2023).