September 1-2-3, 2023
49th edition
Intelligence on the World, Europe, and Italy
Its international scope is the most significant aspect of the Forum The European House-Ambrosetti organizes each year in September at Villa d'Este in Cernobbio. The event, held each year since 1975, is entitled "Intelligence on the World, Europe, and Italy" although it is commonly referred to as "Cernobbio Forum", due to its traditional location. The Forum brings together an array of speakers of the highest level from the world of politics, academia, government and business, from across the globe.


































The Forum

The Forum is a three-day event:



Day One is normally dedicated to major global issues of a predominantly economic, geopolitical and scientific/technological nature.
Day Two focuses on Europe and enjoys the presence of officials and representatives of all major European institutions who take part in discussions around the most pressing issues facing the European Union.
And finally, Day Three is dedicated to Italy with the presence of representatives of the Italian government, officials and numerous leading figures from the world of business and finance.

In the recent years, the Forum has been held in a phygital format (partly physical and partly digital) with a central hub in the historic headquarters of Villa d'Este (Cernobbio), which was connected to several hubs in other locations in Italy, Europe and the rest of the world.
In 2022, the Italian Ministry of Foreign Affairs and International Cooperation took an active part in the event, through interventions of Italy's Embassies in the USA, Turkey, the Netherlands, South Africa and Singapore, which hosted liaison hubs with the participation of local personalities.
The Italian Trade Agency (ICE) offered to its employees in Italy and abroad the opportunity to follow the event remotely, to be updated on global, European and Italian scenarios.
At the same time, Shanghai hosted a live streaming hub with parallel sessions for their local audience, due to the different time zone. This was made possible thanks to the joint contribution of Maserati China, Pirelli APAC, and Santoni China.
In Italy, there were two physical hubs and a digital one: in Apulia, thanks to the collaboration of Banco Popolare di Puglia and Basilicata and Exprivia; in Padua thanks to the collaboration of Cherry Bank; the digital hub will be offered thanks to the collaboration of Sparkasse.
The social award launched to commemorate the legacy of Shimon Peres, whom for 24 years participated in our Annual Forum.
Learn more about 2022 awardees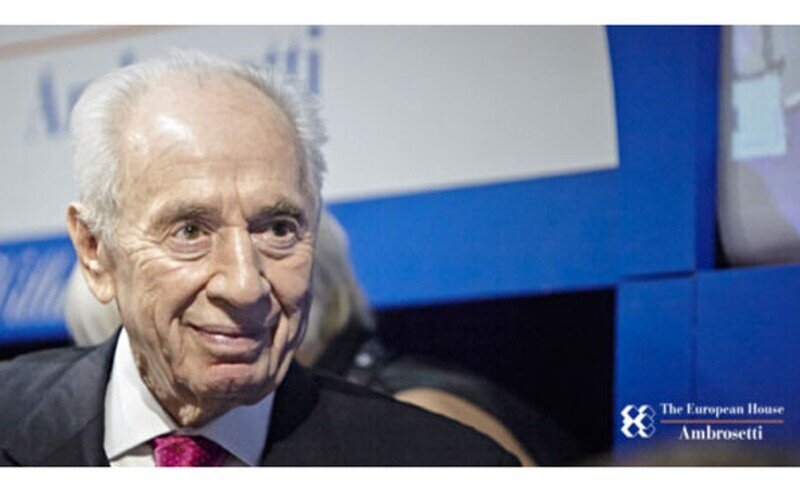 Intelligence on the World, Europe, and Italy
An annual event of international scope and prestige. Heads of state and government, top representatives of European institutions, ministers, Nobel prize winners, businessmen, managers and experts from around the world have been meeting every year since 1975 to discuss current issues of major impact for the world economy and society as a whole.