31 March 2022
Responsabile
Lorenzo Tavazzi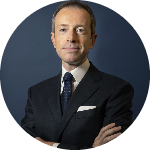 The 7th Report of the Cashless Society Community of The European House - Ambrosetti was presented in Cernobbio
A greater number of Italians use digital payment systems than the past years, but the country plummets to the bottom of the ranking of European countries for the number of cashless transactions per capita, recording a trend opposite to the European average. The seventh Report of the Cashless Society Community, presented today in Cernobbio by The European House - Ambrosetti, reports conflicting data on the trend of electronic payments in Italy.
The investments of the National Recovery and Resilience Plan (NRRP) could help reverse the trend and generate almost €800 million in digital transactions, for a turnover of more than €27 billion.
«This year, Italy is confirmed as a highly cash-based country and we are among the 30 worst economies in the world for cash intensity, with a value of cash on GDP of 15.4 percent – said Valerio De Molli, Managing Partner & CEO, The European House - Ambrosetti – Although we are still far from achieving a full and widespread cashless society, there are also some good news: for example, from the survey conducted by the community to citizens, it emerges that over 7 Italians out of 10 would like to turn cashless (an increase of 13,1 points compared to the 2020 survey) and 6 out of 10 Italians say they want to reduce the use of cash in the future.
However, we need to speed up a #CashlessRevolution and to this end we have identified 9 policy proposals, which have the goal of not only promoting electronic payments and hindering the shadow economy, but also that of accustoming citizens to cashless payments in everyday life, for example in the areas of mobility and tourism. The Cashless Society Community has the task of accompanying the country on a path of digitalization and modernization, which can only be achieved through the full collaboration and commitment of all public and private stakeholders. We will continue to work alongside them until this goal is achieved».
The European House - Ambrosetti has identified 4 areas of intervention of the NRRP that could have cascading effects on electronic payments, highlighting for each of them the number of cashless transactions and the cashless transacted value generated by the planned investment:
digitisation of the public administration
digitisation of tourism
renewal of local public transport fleets
digitisation of healthcare.
To learn more, read the Executive Summary of the 2022 Report: "Towards a Cashless Italy: opportunities offered by the Recovery and Resilience Plan and innovative trends in the payment sector"
Visit the pages of the Cashless Society Community and explore the 2022 Cashless Indexes