11 July 2022
Responsabile
Flavio Sciuccati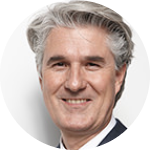 Rome, July 11, 2022
Flavio Sciuccati, Senior Partner of The European House - Ambrosetti in charge of the Global Fashion Unit represented us at the 3rd edition of the Phygital Sustainability Expo®, an event dedicated to the topic of green transition of the fashion and design sector through technological innovation.
His speech focused on the role of supply chains in the sustainable transition of their sector. The speech was included in the "Fashion and Made in Italy: Boost or lost in transition?" Cluster ("Moda e Made in Italy: Boost or lost in transition?"), associated to the Sustainable Development Goal (SDG) 8, "decent work and economic growth".
The event was organised by Sustainable Fashion Innovation Society within the archeologic site of Trajan's Market in Rome, with the participation of 77 speakers from 22 countries. It had the patronage of 9 Italian Ministries and the High Patronage of the European Parliament.
On this occasion, we announced the Venice Sustainable Fashion Forum, a Think Tank that will be held at the Cini Foundation in Venice on October 27-28, 2022. At the event, we will present a Strategic Study that investigates the challenges of sustainability for the Fashion and Luxury sector in Italy. For our data collection, we have developed a questionnaire on ESG criteria with Cribis. All companies in the sector (small and large) are invited to contact us to contribute or request information: esg@ambrosetti.eu