09 April 2021
Responsabile
Valerio De Molli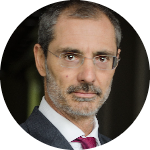 A high-level multi-stakeholder platform, born in 2021, to develop scenarios, strategies and policy to relaunch the Specialized retail in Italy.
The economic and social impact of the Specialized retail sector on the country is much greater than what is perceived by the public and institutions, and it represents a vital asset for the nation's competitiveness.
Despite this, currently, the Specialized retail is not recognized either as a single sector, or from a political perspective. Added to this is the social-economic crisis caused by the COVID-19 emergency that has severely impacted the non-food retail sector and the unprecedented changes currently underway.
According to estimates by The European House – Ambrosetti, e-commerce could nearly triple the value of its revenues between 2019 (€35.6 billion) and 2025 (€102.3 billion).