In 2023, The European House – Ambrosetti was confirmed once again as a Top Employer in Italy.
The awarded companies in Italy are 141.
We are truly proud of this achievement, which confirms that our processes, tools and programmes aimed at the strenthening of our People's competencies are wll-thought and contribute to the creation of a better workplace.
The Top Employers Institute programme certifies organisations based on the participation and results of their HR Best Practices Survey. This survey covers six HR domains consisting of 20 topics including People Strategy, Work Environment, Talent Acquisition, Learning, Diversity, Equity & Inclusion, Wellbeing and more.

Top Employers Institute CEO David Plink says:
"Exceptional times bring out the best in people and organisations. And we have witnessed this in our Top Employers Certification Programme this year: exceptional performance from the certified Top Employers 2023. These employers have always shown that they care for the development and well-being of their people. By doing so, they collectively enrich the world of work. We are proud to announce and celebrate this year's group of leading people-oriented employers: the Top Employers 2023"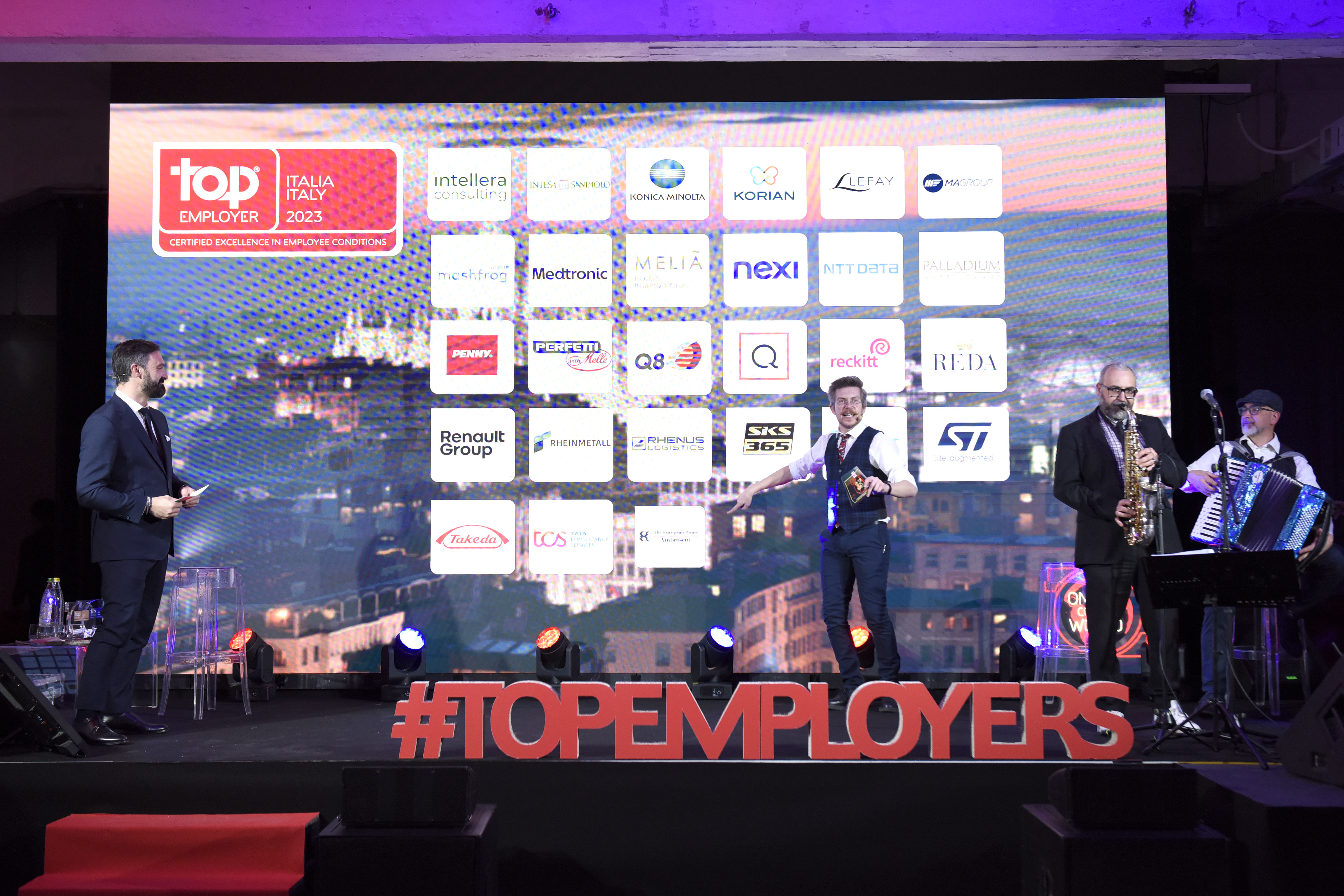 Certification Celebration night for Italy's 2023 Top Employers (photo by Top Employers Italia)


Learn more about what it means to work at The European House - Ambrosetti