06 April 2021
Responsible
Corrado Panzeri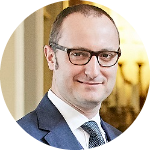 The activity of the Community Life Sciences continues and renews itself. Last October it helped make Milan the host city of Bio€quity Europe 2022.
Italy is the third country in Europe in terms of the number of publications in genomics, with over 14,300 published documents and is the first for growth rate in the last 10 years (+ 44%), an indication of a growing weight of Italian research in Europe.
The path of the Genomics Observatory, designed and carried out by The European House - Ambrosetti in close collaboration with Area Science Park, will be divided into two stages: the first, on 7 April, aims to focus on the areas of specialization on which Italy should aim to position itself in a relevant way in an internationally competitive industrial and research context and, at the same time, enable the important advantages deriving from the implementation of omics sciences in the field of prevention, diagnosis and treatment of patients; while the second, on 22 June, will deal with the enabling factors that need to be equipped to achieve the objectives defined in the areas of specialization.