08 July 2021
Responsabile
Lorenzo Tavazzi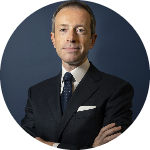 The Vietnam Academy of Social Sciences and The European House – Ambrosetti signed a cooperation agreement to strengthen and develop economic ties between Vietnam and Italy.
The parties agreed to promote territorial development and investment attractiveness in Vietnam and Italy and to jointly create priority content of a strategic nature for Italy and Vietnam and their relations. The Parties agreed on the interest in pooling their efforts to develop beneficial cooperation on a long-term basis between Italy and Vietnam.
Every year The European House - Ambrosetti organises the High Level Dialogue on ASEAN Italy Economic Relations. The event has become the reference point for strengthening relations between Italy and the countries of the ASEAN region and in 2019, the third edition was held in Hanoi, in the presence of both Prime Ministers of Italy and Vietnam, as well as more than 350 business and institutional leaders.
Italy and Vietnam are very close countries from a cultural and economic point of view, and there is enormous potential for collaboration. The European House – Ambrosetti strives to create a world-level dialogue platform for exchanging strategic views, innovative ideas, and best practices for promoting profitable and sustainable development models and strengthening cooperation between our countries. This is why the synergy between the Vietnam Academy of Social Sciences and The European House – Ambrosetti represents an important milestone for promoting a fruitful dialogue between our countries and nations.