Trieste, February 2, 2023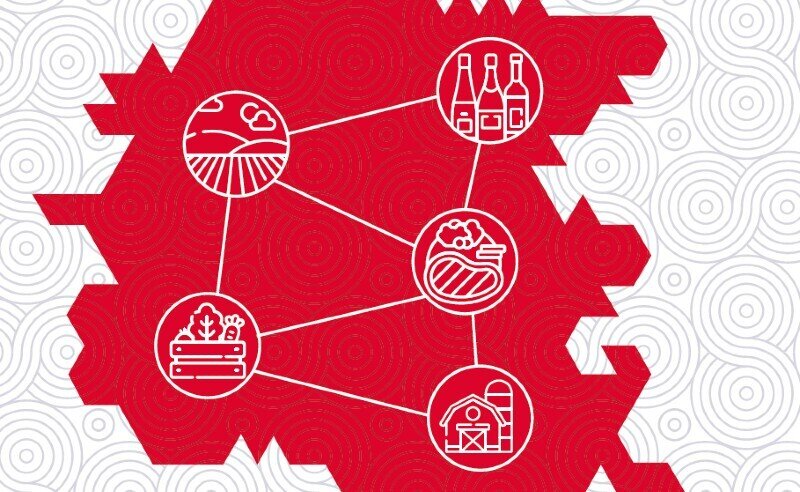 The Forum was organised in collaboration with PromoTurismoFVG and the Regional Agency for Rural Development of Friuli Venezia Giulia (ERSA), local authorities of Friuli Venezia Giulia, a Region in the North-East of Italy that offers plenty of delicacies, gourmet food and wines with a long tradition. The eventoffered the unique opportunity to meet the main players of the regional agri-food chain and discuss together today's challenges.
The event was participated by the stakeholders and main economic actors of the regional and national agri-food industry and the food and wine tourism sector, and was aimed at defining a common vision for the development of the Italian and regional agri-food chain that combines environmental, economic and social sustainability within production, distribution, consumption, and tourism.
During the Forum, we presented a new strategic study carried out by The European House - Ambrosetti for PromoTurismoFVG and ERSA, a document of strategic orientation that quantifies the value generated by the agri-food chain of Friuli Venezia Giulia, and gives a picture of Italian and foreign consumers' perception towards the local agri-food products.
Speakers:
Sergio Emidio Bini

, Councillor for manufacturing activities and tourism, Friuli Venezia Giulia Autonomous Region



Benedetta Brioschi, Head of the Food&Retail and Sustainability, The European House - Ambrosetti
Mario Emilio Cichetti, General Director, Consorzio del Prosciutto di San Daniele
Luca De Carlo, Presidente, 9a Commissione permanente Agricoltura, turismo, industria e produzione agroalimentare, Senato della Repubblica
Alessandra De Santis, Vice Secretary, Italy-Germany Chamber of Commerce

Moreno Faina, Didactic Coordinator, Università del Caffè, Illycaffè
Roberta Garibaldi, Vice President, Tourism Committee, OCSE
Giovanni Pomella, Vice President, Consortium for the protection of Montasio Cheese; CEO, Lactalis Group
Enzo Risso, Scientific Director, Public Affairs Division, Ipsos Italia
Giulia Tomaselli, Senior Consultant, The European House - Ambrosetti

Stefano Zannier, Councillor for Agri-Food, Forestry, Fisheries and Mountain Resources, Friuli Venezia Giulia Autonomous Region
The event was chaired by Francesca Romana Barberini, Presenter and author; Moderator - Food & Sustainability Course, European Institute for Innovation and Sustainability