03 August 2021
Responsabile
Valerio De Molli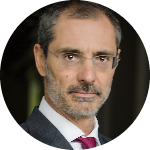 Starting from analysis of the current status of female participation in the labor market and the identification of the main problem areas that impede full involvement, Ambrosetti Club is offering 10 proposals for building a nation that seeks equity and equal opportunities for women:



Change the reference models and perception of the role of women, starting in middle school, with the goal of enhancing awareness and information for young people (male and female) on this issue to change, over the long-term, the traditional stereotypes about the role of women in the family and in society.
Utilize government information channels to foster a change in the paradigm of the role of women in society and the economy to promote a change in culture and language through greater gender equality in the world of communications.
Create mentoring programs for female students during their education and orientation towards STEM subjects to promote more equitable female involvement in education and training that involves scientific subjects, within a national context of a general lack of graduates in these areas.
Promote the values of diversity and inclusion on a corporate level, with the goal of fostering a corporate culture more oriented towards stimulating diversity and promoting the contribution this activates, including in terms of female leadership.
Broaden the use of gender quotas to foster female representation in management bodies.
Introduce gender-neutral leaves to promote greater equality in the care of children within the family.
Promote measures in support of maternity management before, during and after delivery to insure the support and enhancement of (professional and soft) skills of women during maternity and guarantee work flexibility.
Introduce tax incentives for individuals and companies to provide incentive for the re-entry of women into the labor market following maternity and provide tax breaks for companies as an incentive for hiring women.
Make public disclosure of gender pay gaps on a company level obligatory, with the goal of promoting a process towards eliminating wage disparities.
Create initiatives in support of female entrepreneurship to guarantee greater gender equality in the business world and promote the economic independence of women.
Find out more