25 November 2021
Responsabile
Marco Visani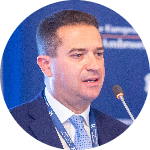 Wednesday, November 24 - at the The Westin Palace in Milano and via web - the 17th edition of the Corporate Governance Workshop was held.
2021 Governance Observatory Results
The Workshop was created with the aim of providing concrete proposals and indications to promote the achievement of excellence in the governance systems of Italian companies, based on the results of the annual activity of the Corporate Governance Observatory, founded by The European House - Ambrosetti in 2004.
During the event, the Observatory presented in-depth analysis of the Italian listed companies belonging to the FTSE MIB, MID CAP and SMALL CAP segments of Borsa Italiana, including:

the Index of Excellence of Governance (EG Index 2021), the tool that monitors the state of health of government systems according to an articulated portfolio of indicators
the update of the fifth edition of the survey conducted by the Observatory at international institutional investors to photograph the point of view on government systems and sustainability issues of funds that manage a total of about 13 trillion Euro globally
the evolution and impacts on corporate governance systems resulting from the innovations introduced by the Community intervention on Sustainable Corporate Governance.
Some of the most important topics in the debate on challenges to corporate governance were also addressed.
Corporate Governance experts, representatives of the institutions and representatives of the business community and international institutional investors were invited to discuss these issues.
Presentation by Valerio De Molli