The Campania Technology Forum is a platform for analysis and communications, created in 2017, whose mission is to contribute to the creation and acceleration of the development of the Campania research and innovation ecosystem and make Campania the barycenter of new development in the Mediterranean area.

In partnership with Campania Region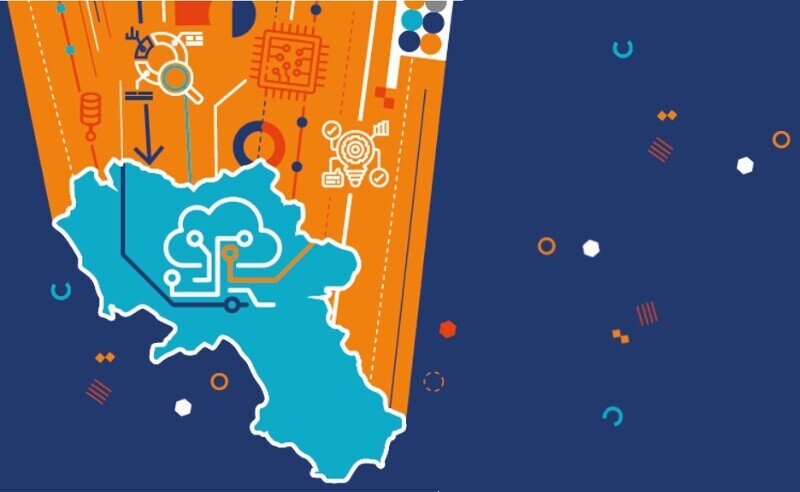 2022 Roadmap
October 28, 2022
The first event was included in our Technology Forum Life Sciences Week: "The roadmap for innovation and research in Life Sciences: the contribution of the Campania system". The meeting was dedicated to delving into the new frontiers of Life Sciences research, identifying development opportunities for the Campania ecosystem and for the country, and gathering new policy and planning indications for the Region and all players in the Life Sciences sector.
November 7, 2022

The second event addressed the need to develop strategies and projects aimed at attracting investments and making the Campania Region a leader in Quantum Technologies.
November 30, 2022
During the third event, the Campania Region's Plan for Sustainable Mobility was presented to bring together innovation supply and demand.

December 1, 2022

The sixth edition of the annual Campania Technology Forum was entitled "Campania towards the future: the response of the ecosystem to the challenges in research and innovation" ("La Campania verso il Futuro: le risposte dell'ecosistema alle sfide della ricerca e dell'innovazione") and was held at Villa Doria D'Angri in Naples.
During the event a position paper on the drivers for the creation and growth of Campania's innovation and research cosystem was presented.
This project has been realised within the "Piano Operativo Triennale per la valorizzazione, il rafforzamento e l'apertura dell'ecosistema regionale della R&I", managed by Sviluppo Campania on behalf of Regione Campania.