11 February 2022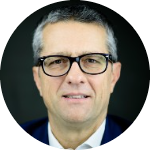 On 8 February 2022, a law proposal to include environmental protection among the fundamental principles of the Italian Constitution was approved by the Italian Parliament.
The amendments were made to Articles 9 and 41, introducing for the first time in the Constitution the concept of sustainable development, since they explicitly make reference to our future generations. Specifically, the clause introduced in Art. 9 adds environmental protection to the promotion of «cultural development and scientific and technical research» and to the protection of «the landscape and the historical and artistic heritage of the nation».
The key idea is that the concept of environment is to be understood in its most extensive and "systemic" terms, embracing the concepts of environment, ecosystem, and biodiversity, which are a value to be preserved and appreciated. This is a burden on the State, but is also a greater responsibility, which is related to the shared commitment towards the Sustainable Development Goals.
In addition, the amendment to Art. 41 specifies that business activity must not be harmful to people's health and the environment, thus laying the foundations for specific legislation. These amendments articulate in a greater detail the environmental provisions in our Constitution, which until now had been limited to entrusting the «protection of the environment, the ecosystem and cultural heritage» to the State (Art. 117), after the reform of the 5th Section, approved in 2001.
Similar constitutional changes have taken place in other European countries in the last decades. The first examples are found in the constitutional texts of Spain (with a very first mention in 1978), the Netherlands (1984), Germany (1994), and France (2005).
The decision of the Italian Parliament has given to the environment the status of an issue with fundamental, primary and absolute public interest. Italy's Minister for the ecological transition, Roberto Cingolani, spoke of it as «a turning point». It is a groundbreaking change for the country, but even more so for companies: entrepreneurs have one more reason to start equipping themselves to manage the sustainable transition, or continue to doing so, and turn environmental, social and governance challenges, into opportunities.
«At a time when we are committed to attaining a sustainable transition that is both effective in achieving environmental objectives and fair in protecting the interests of the most vulnerable parts of society, the amendment of the constitutional principles adopted by an incredibly wide majority defines the kind of society we want to become. Now, it is up to the institutions, businesses, associations and citizens to understand how to achieve - with innovation and pragmatism - a vision that is both extraordinarily ambitious and urgent.» Carlo Cici, Partner and Head of Sustainability Practice, The European House - Ambrosetti
For further information on The European House – Ambrosetti's point of view, visit the section dedicated to our Sustainability Practice