25 November 2020
Responsabile
Marco Visani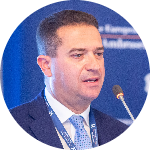 Presented the results of The European House – Ambrosetti 2020 Observatory on Corporate Governance Excellence in Italy.
Analysis of The European House – Ambrosetti Observatory on Corporate Governance Excellence in Italy confirms that the quality of the corporate governance of Italian listed companies has improved continuously over the last ten years.
Presented at the 16th annual Corporate Governance Workshop—held on November 25th, for the first time in "full digital" mode—were the results of the Corporate Governance Excellence Index (EG Index), the tool which monitors the status of the health of governance systems on the basis of a detailed portfolio of qualitative/quantitative indicators. The 2020 EG Index shows continuous improvement over time in the governance quality of the main companies listed on the Italian Stock Exchange, especially large and medium-sized companies.
During the Workshop, Observatory research into a number of "hot issues" for Italian companies was presented, including analysis of key aspects of the Executive Compensation system for top corporate positions and the results of the Sustainability Index, which measures corporate progress in this area, where there has been an improvement in progress in managing sustainability in companies with highand medium-capitalization, while for smaller companies the level has remained stable. The Observatory also developed a number of guidelines for effective management of "sustainable success" by Italian companies.


The issues examined by speakers at the 2020 Corporate Governance Workshop ranged from recent changes made in the recent revision of the new Self-Regulating Code for listed companies in terms of the best practices drawn from other international examples, to the challenges emerging from the impact of the economic and public health emergency on companies and organizational and decision-making processes, such as the operating modes adopted by listed companies for their stockholder meetings in 2020.
The 2020 Corporate Governance Workshop, moderated by Daniele Manca (Vice Director of Corriere della Sera), included contributions from: Gabriel Alsina (Head of Americas Research & Head of Continental European Research, ISS – Institutional Shareholder Services), Innocenzo Cipolletta (President, ASSONIME), Michele Crisostomo (President, Enel), Valerio De Molli (Managing Partner and CEO of The European House – Ambrosetti), Sergio Erede (Founding Partner, Studio Legale BonelliErede), Enrico Falck (Chairman, Falck Renewables), Patrizia Grieco (Chairman, Italian Corporate Governance Committee), Gian Maria Gros-Pietro (President, Intesa Sanpaolo), Marco Lavazza (Vice President, Lavazza Group), Maria Lombardo (Head of ESG Client Strategies EMEA, Invesco Asset Management), Piergaetano Marchetti (Professor Emeritus and Senior Professor of Commercial Law, Università "Luigi Bocconi", Milan), Marco Patuano (President, A2A), Stefano Preda (Full Professor of Financial Markets and Institutions, Politecnico di Milano), Michiel van Esch (Specialist Governance and Active Ownership, Robeco) and Jaap Winter (Professor of International Corporate Law, Corporate Governance and Behaviour, University of Amsterdam; Distinguished Visiting Professor of Corporate Governance, INSEAD).


These and other findings are contained in the 2020 Report of the Observatory, produced in collaboration with A2A, Enel, Falck Renewables, Intesa Sanpaolo, Lavazza, Leonardo, Pirelli & C. and Terna and with the participation of Invesco.
Read the 2020 Report of the Observatory on Corporate Governance Excellence in Italy
Download the synopsis of the Observatory on Corporate Governance Excellence in Italy regarding the guidelines for effective management of sustainable success