For reasons of history, geographical proximity and shared interests, Africa and Europe have deep and extensive ties. Recent economic, political, technological, demographic and climate changes are creating new perspectives and challenges on both continents. There is a need to strengthen dialogue and cooperation between Europe and Africa to pursue common interests and to jointly address the challenges of today's increasingly fragmented and unstable global order. In this sense, economic and trade partnerships and the building of high-level relations between key stakeholders of the two realities are crucial to bring about real change.
The Southern Africa Europe CEO Dialogue, the 10th edition of which will take place in Johannesburg on 9-10 November 2023, is a unique platform to promote this dialogue and support the long-term growth of strategic trade and economic relations between Europe and Southern Africa.
Some of the main topics of discussion will be, this year:
Africa's geopolitical and geo-economic scenario
CEOs' vision on African business
Agribusiness in Africa: challenges and future scenarios
The mining sector and the importance of raw materials
The energy transition between challenges and new technologies
Each year during the event, strategic Position Papers on industrial topics of interest for Euro-African relations are drafted and presented in order to guide the discussion and provide up-to-date content.





The Summit in brief
The initiative was established in 2014 by The European House - Ambrosetti, on the basis of the Italy-South Africa bilateral summit. Its purpose is bringing together top-level business and institutional leaders from both continents to share ideas, build new and strong partnerships, and learn about the enormous economic and political opportunities that exist within Euro-African relations today, with a special focus on SADC. The Summit aims to provide concrete approaches that have a direct impact for business, regarding the EU's growing attention and commitment towards Sub-Saharan Africa.
In this context, Italy has a leading role in the development of cooperation not only with South Africa, but also with neighboring countries such as Angola, Botswana, Mozambique, Namibia, Zambia and Zimbabwe.
Thanks to a Think Tank of international experts and authoritative advisors, the Summit addresses issues of primary importance for Europe and Southern Africa, taking into account the geopolitical, economic, and social trends that will influence the future of the two continents. Sectors under analysis include manufacturing, automotive, transport and physical and digital infrastructure, energy, mining, digital payments, pharmaceuticals, and agro-industry.
Why the Summit?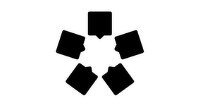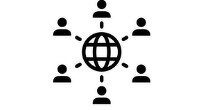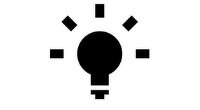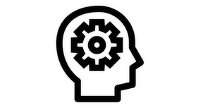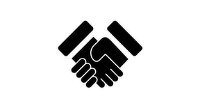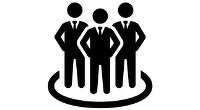 Uniqueness: the CEO Dialogue provides a unique regional and inter-continental perspective, involving business and government leaders from all over SADC
Networking opportunities: participants have the exclusive opportunity to get in touch with prominent European and African CEOs, Ministers and Institutions
Cooperation: the Summit is the only platform for European and Southern African players to create business opportunities, share ideas and start together a new growth path
Innovative and updated contents: the Summit's plenary sessions focus on issues of primary importance for Southern Africa and Europe cooperation
Trust: dialogue, knowledge and personal feeling are the preconditions for a shared growth and are the basis of the exclusive community of leaders from all around the world that join the Summit



Press corner
"The South Africa-Italy Summit has become the main event for the Italian and South African entrepreneurial leadership to strengthen bilateral economic relations. Building upon this bilateral framework, the Summit has evolved into a pan-European and pan-African platform to create strategic business partnerships at the highest level" (source: CNBC Africa)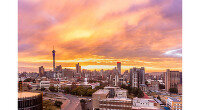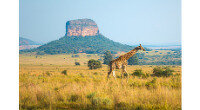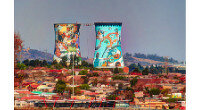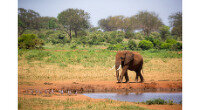 Collateral initiatives
CEO Community – African Chapter

Created on the side of the Southern Africa Europe CEO Dialogue in 2019, the CEO Community – African Chapter is a regional club of CEOs from European and African companies that brings together business leaders from Southern Africa to foster exclusive networking activities, facilitate contacts between companies and build privileged relationships with institutions in SADC countries.
The Community, which is reserved for a limited number of CEOs, meets in quarterly meetings where important international guests share their vision of the future of the world economy, and in particular on the African economy, with the participants.
Guests on the programme include HE Emmerson Mnangagwa (President of Zimbabwe), HE Filipe Nyusi (President of Mozambique), Akinwumi Adesina (President of the African Development Bank), Lesetja Kganyago (Governor of the South African Reserve Bank), Shameel Joosub (CEO of Vodacom), Fani Titi (CEO of Investec), Mark Cutifani (former CEO of Anglo American), Akbar Al Baker (CEO of Qatar Airways), Strive Masiywa (CEO of Econet), Phuthi Mahanyele-Dabengwa (CEO of Naspers South Africa), Cristina Duarte (Special Adviser on Africa to the UN Secretary General) and many other high-profile personalities.