April 1 and 2, 2022
33rd edition
The Outlook for the Economy and Finance 2022
Read the informational note
A commentary on the 33rd edition by Valerio De Molli, Managing Partner & CEO, The European House - Ambrosetti
Press Corner with Paolo Gentiloni, European Commissioner for Economics
Isabel Schnabel - Board Member, European Central Bank
The Outlook for the Economy and Finance is the workshop held every year in the spring at Villa d'Este in Cernobbio. After its September Forum, this is the most prestigious event organized by The European House-Ambrosetti and its scope is to examine and explain economic and financial scenarios—the current situation, new trends and prospects for the future, both conjunctural and structural, and potential areas of crisis—in Italy, Europe and the world.










A prestigious event

This workshop's prestige is due both to the importance of the issues examined and the array of speakers and attendees from around the globe that includes experts, Nobel laureates, presidents, CEOs, top managers of major corporations and representatives from leading political, economic and financial institutions, from both Italy and abroad.




The workshop has a strongly interactive nature with ample opportunity for debate and exchange, including outside the scheduled sessions.



Speakers
Nouriel Roubini (CEO, Roubini Macro Associates), Laurence Boone (Deputy Secretary-General and Chief Economist, OECD), Clemens Fuest (President IFO – Institute for Economic Research), Ellen Zentner (Chief US Economist, Morgan Stanley), Mohamed A. El-Erian (President, Queens' College, University of Cambridge, UK), Heiner Flassbeck (Honorary Professor, Hamburg University; Former Vice Minister, Federal Ministry of Finance, Germany), Richard C. Koo (Chief Economist, Nomura Research Institute), Michelle Meyer (US Chief Economist, Mastercard Economics Institute), Fred Hu (Founder, Chairman and CEO, Primavera Capital Group; former Managing Director and Chairman of Greater China, Goldman Sachs), Adam Posen (President, Peterson Institute for International Economics), Philipp Hildebrand (Vice Chairman, BlackRock), Chris Levesque (CEO, TerraPower), Richard Knox (Director of International Financial Services, HM Treasury, UK), Robert E. Rubin (Co-Chairman Emeritus, Council on Foreign Relations; Former Secretary of the U.S. Treasury), Salvatore Rossi (Presidente, TIM; già Direttore Generale, Banca d'Italia), Christian Catalini (Founder, MIT Cryptoeconomics Lab; co-Creator, Diem), Matthias Knecht (co-founder and co-CEO, Billie), Ezequiel Szafir Holcman (CEO, Openbank; CEO, Santander Consumer Bank), Mairead McGuinness (European Commissioner for financial services, financial stability and Capital Markets Union), Ann Pettifor (Director, Policy Research in Macroeconomics), Klaas Knot (President, De Nederlandsche Bank), Assen Vassilev (Deputy Prime Minister EU Funds and Minister of Finance, Bulgaria), Christian Odendahl (European Economics Editor, former Chief Economist, Centre for European Reform), Pierre Moscovici (President, French Court of Accounts), Isabel Schnabel (Member of the Board, BCE), Paolo Gentiloni (EU Commissary for Economy), Lucrezia Reichlin (Professor of Economics, London Business School), Carlo Cottarelli (Director of the Osservatorio sui Conti Pubblici Italiani, Università Cattolica del Sacro Cuore), Daniele Franco (Minister of Economy and Finance).
The moderators are: Martin Wolf (Associate Editor and Chief Economics Commentator, Financial Times), Federico Rampini (Global Columnist, Corriere della Sera), Giovanna Melandri (Chairwoman, MAXXI; Founder and Chairwoman, Human Foundation and Social Impact Agenda per l'Italia), Steve Sedgwick (Anchor, CNBC), Federico Fubini (Deputy Editor, Corriere della Sera), Francesco Guerrera (Deputy Editor, La Repubblica), Fabio Tamburini, (Editor-in-Chief, Il Sole 24 Ore).
Over the years, also hosted at Cernobbio have been Josef Ackermann, Joaquín Almunia, Giuliano Amato, Gary Becker, Fred Bergsten, Howard Davies, Wim Duisenberg, Stanley Fischer, Fan Gang, Enrico Giovannini, Otmar Issing, Mervyn King, George Mathewson, William McDonough, Robert Mundell, Christian Noyer, Edward Prescott, Alessandro Profumo, Raghuram Rajan, Eiusuke Sakakibara, Myron Scholes, William Sharpe, Vernon Smith, Pedro Solbes Mira, Michael Spence, Joseph Stiglitz, Domenico Siniscalco, Peter Sutherland, John Tiner, Michael Treschow, Giulio Tremonti, Jean-Claude Trichet, Paul Volcker e James Wolfensohn.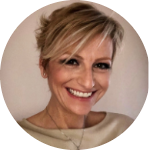 Sara Lelli
Finance Workshop Responsible