Friday, April 8 and Saturday, April 9, 2016
27th edition - Villa d'Este (Cernobbio)
The Outlook for the Economy and Finance 2016
The "spring" workshop of The European House – Ambrosetti, second in importance and prestige only to the Villa d'Este forum with which it shares the same exclusive venue. The audience is of the highest level and includes top management and financial officers from Italy's leading corporations who get together here to improve their understanding of current trends in national and international markets.
National and International Press Review









A prestigious event
This workshop's prestige is due both to the importance of the issues examined and the array of speakers and attendees from around the globe that includes experts, Nobel laureates, presidents, CEOs, top managers of major corporations and representatives from leading political, economic and financial institutions, from both Italy and abroad.
The workshop has a strongly interactive nature with ample opportunity for debate and exchange, including outside the scheduled sessions.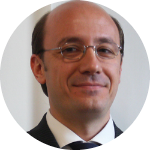 luca.trovato@ambrosetti.eu